B STRONG BFR TRAINING - GUIDANCE APP
Our guidance app is a web browser based application accessible from any internet browser (Chrome, Firefox, Safari, etc).
B Strong's guidance application takes the guesswork out of BFR so you don't have to be an expert to take advantage of all the benefits. Our proprietary algorithms and methods choose appropriate starting pressures for you and help you modify these pressures from one session to the next based on some simple questions and feedback input at the end of each training session. Our recommendations have been created by Dr. Stray-Gundersen and used successfully in 10's of thousands of sessions.
STEP 1: CREATE YOUR PROFILE
Data entered about yourself and preferences determine your initial pressure recommendations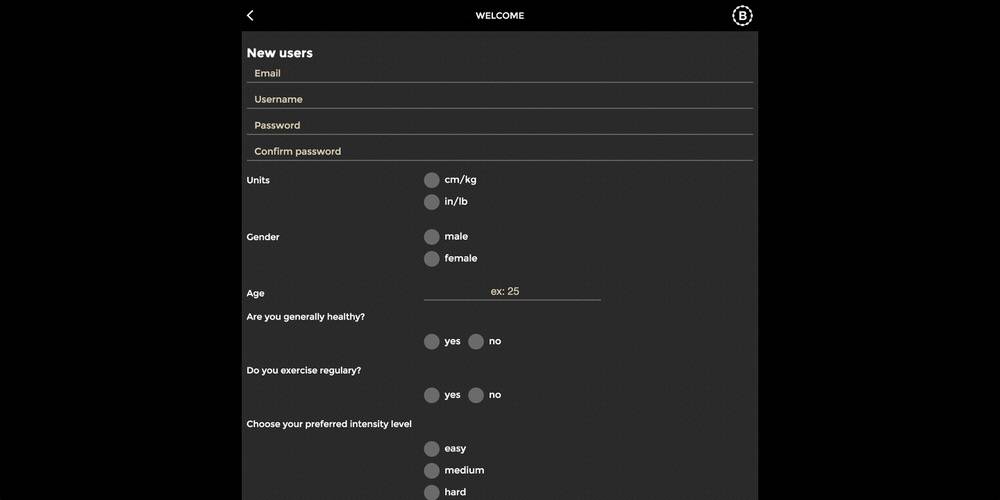 STEP 2: GET YOUR PRESSURES
Once your pressures are recommended, simply pump up arm and leg belts to the recommendations shown for you. Additional guidance videos discuss optimal training regimens and exercise routines.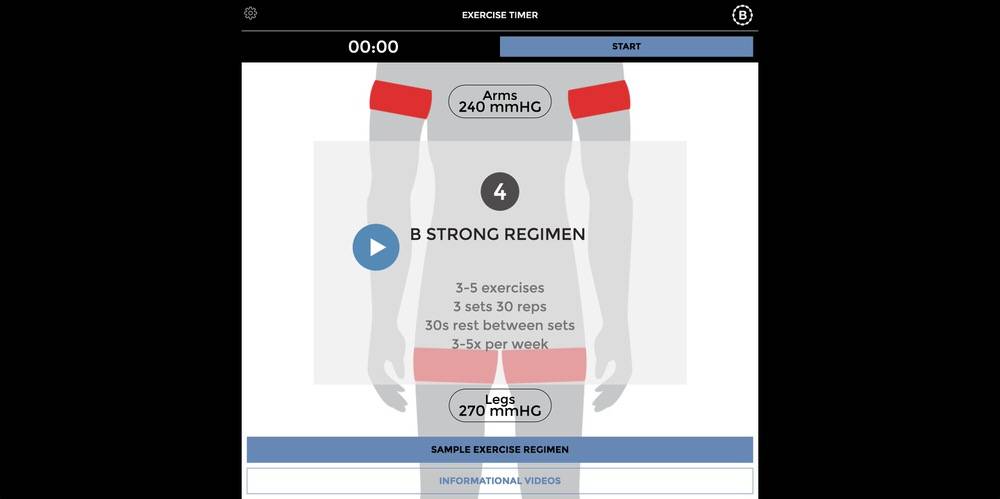 We provide sample exercises for you to get started with. Additional video discuss how to expand your training experience.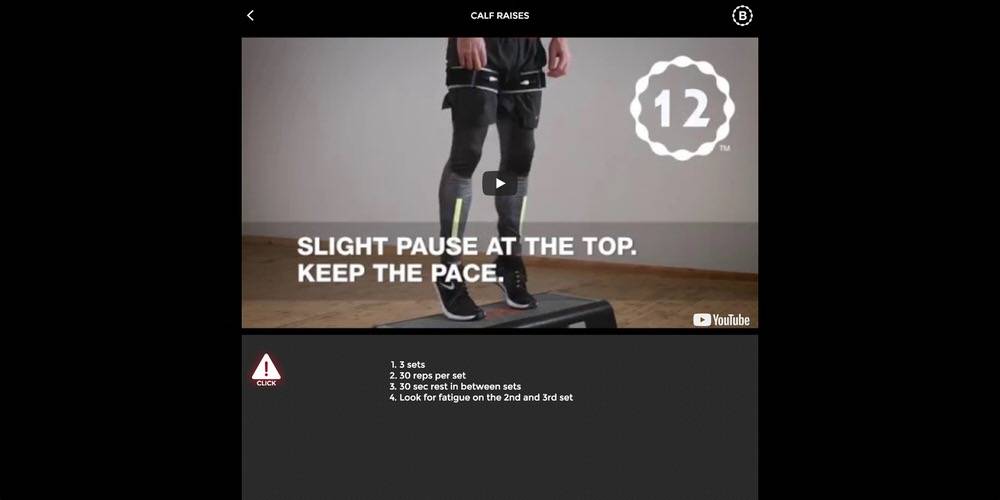 HOW TO USE B STRONG WITH OTHERS?
We devised a quick start guide as well to calculate pressure recommendations for use with other people. If you want to use B STRONG with clients, these estimators will get you to the right spot quickly so you don't have to fuss around and can move quickly through multiple clients.