Course Description
This course is designed to introduce practitioners to the use of blood flow restriction as a therapeutic intervention.
There are many types of blood flow restriction devices that are used in rehabilitation and strength and conditioning, yet some can cause more harm than good.
This course will teach the practitioner the physiological benefits of blood flow restriction training as well as the safety mechanisms that must occur in order to best deliver the desired effects from application of various restrictive bands.
What You'll Learn
Science behind blood flow restriction training
Necessary knowledge and skills to implement B Strong BFR training
Guidelines to ensure that you train safely and effectively with BFR
Training blocks and protocols that you can put to use immediately to achieve fitness and performance goals
Benefits of B Strong BFR training, and how it applies to young or old, de-conditioned or avid fitness enthusiasts, and world-class performance athletes
Understanding of how B Strong BFR training can be used with a variety of activities, including swimming, biking, rowing, running, strength training, yoga -- regardless of fitness level or training goals
Impact of B Strong BFR training on your body, and how it produces an increase in circulating growth hormone and an increase in muscle size and strength in less time
How B Strong BFR training elicits a systemic effect that helps the whole body: blood vessels, arteries, capillaries, and even bone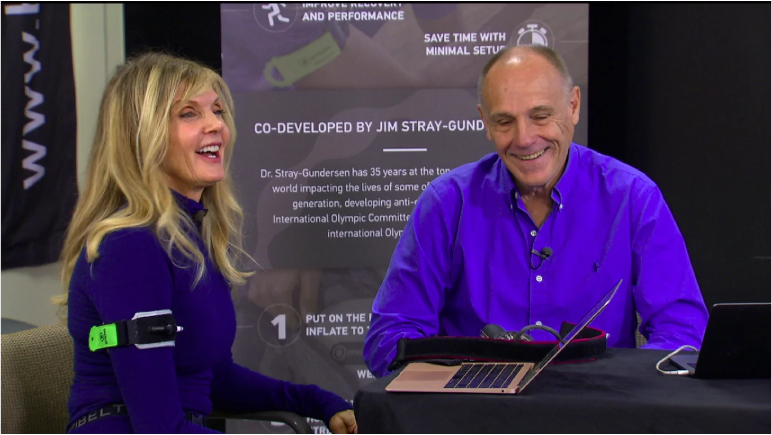 Jim Stray Gundersen, Md
Course Authored and Developed by leading BFR expert Jim Stray-Gundersen, MD, based on his thousands of applications for various populations from the Olympian looking to make the podium, to the senior looking to improve daily life.


"B Strong BFR Training makes my job easier, and my clients yield faster results! It makes me better at what I do"
Anna Nemeckay
Personal Trainer

"I really enjoyed the content. The flow was good and seemed well organized. I learned quite a bit, even though I've been using the B Strong system for a year."
Richard Hodish
Chiropractic Physician

"The B Strong course was very informative, and easy to comprehend. It was nice to see the quantifiable data and comparisons to why it's the leading product on the market for restricted blood flow training."
Todd Bauer
Owner of Optimal Health Alliance